Because of digitalization, the world around us is changing and continuously going through an evolution. One such example of evolution is the switch of the world into a digital world. And of course, it's not a sudden change; it has taken a long time for us to move from the traditional way of making payments to the digital way of transactions.
And looking at the global pandemic, this ongoing digital revolution will be a constant.
Going cashless is a new trend now. People prefer to conduct online transactions as it is safer, easier, and faster. And so, the whole payment process has now been transformed. People these days pay through eWallet apps like Paytm, PhonePe, GooglePay, and these companies are making billions and billions of dollars in revenue through this.
As a result, the demand for eWallet development is increasing among enterprises. And so, if you are also thinking of creating an eWallet app, then this is the best time to get into the industry.
As a matter of course, before you select an eWallet app development company to work with, you should gain some knowledge to get familiar with the basics of eWallet and the core development process involved in it.
By seeing all the rage in eWallet app development services, we have come up with this article to do the same. So, we suggest you read the entire article till the end.
About eWallet
The word "eWallet" is synonymous with a digital wallet or mobile wallet that holds money online. The eWallets are used in an exact way like online banking, however, the customer has to add some capital first in their wallets before making any transactions. Or they can also link their bank accounts directly to their eWallets.
While using eWallets, payments are made directly by either scanning QR codes or entering the phone number of the payees. This technology has limited the hours of transaction processing time to just a few seconds. This will help you become productive while using the app.
Although these wallets incorporate our financial information, they are the payment gateways that are extremely reliable and safe. Because the information you mention is encrypted, it cannot be read by any second person.
Pros Of Using eWallets
There are many companies that have created their own eWallets, for example, GooglePay, AmazonPay, etc., and through this, they are earning on every single transaction that is made through their eWallet.
Here, are some benefits of using eWallets-
The eWallet companies give various offers to their end-users, such as impressive cashbacks and free coupons for various services. Thus, this way, the end-users are rewarded for making transactions through their platforms.
The eWallets have multiple purposes. They are not limited to making payments for shopping; they can also make use of paying electricity bills, mobile recharges, booking train and flight tickets, and much more.
While making transactions through these eWallets, the end-user, by default, has a record of all the transactions done by them in a month. Thus, they can manage their monthly budget.
Once the bank details are entered into these eWallets, the end-user can make payments in a much faster way. Plus, it is more convenient as compared to credit and debit card payments.
They are secure payment gateways as all the bank and personal information are in encrypted form and the users can set biometric passwords to add an additional layer of security.
Why Are eWallets All The Buzz Nowadays?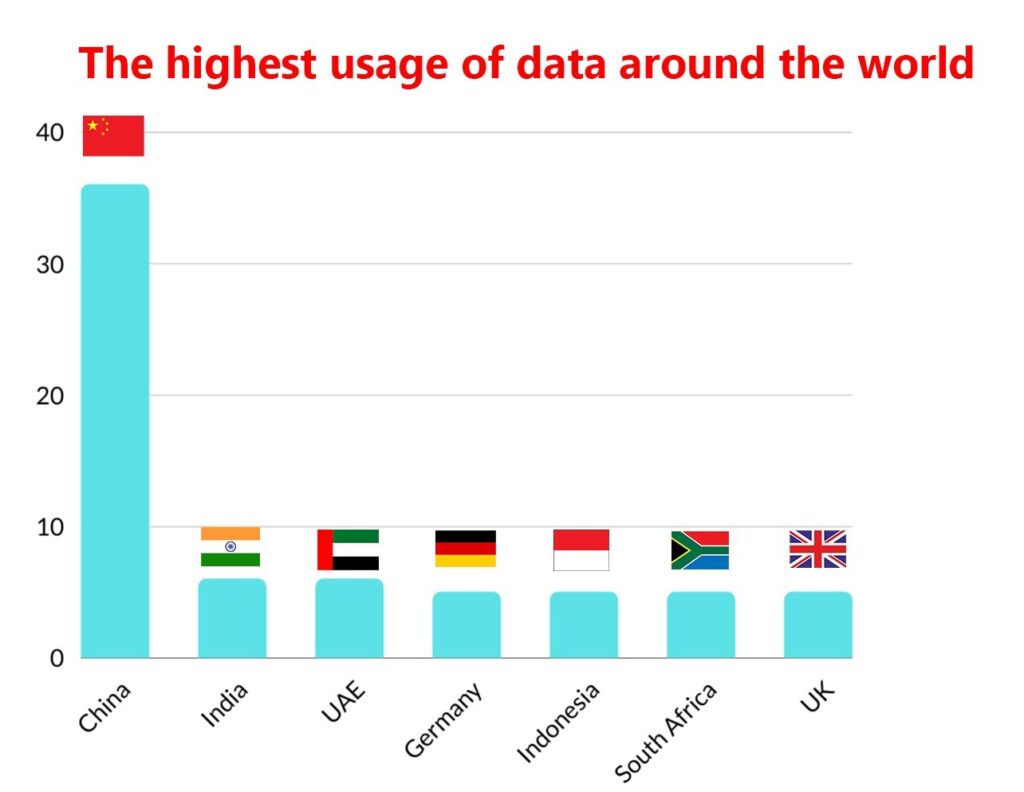 In terms of mobile wallet usage, China stands at the first position with 36%, India holds 6%.
According to stats, eWallet apps like GooglePay and PayPal are experiencing continuous growth in their user base. PayPal alone has 400 million active users, whereas GPay has around 100 million active users in the year 2021.
The necessity for eWallet app development services has grown exponentially among individuals of every age group. The primary reasons behind the popularity of eWallets are its convenience, easy-to-load asset options, and fast money transfer facility.
It is estimated that the global payment market will be worth 3.8 billion by the year 2024.
Types Of eWallet Applications
Most of the eWallet software development dwells on the creation of different kinds of digital wallets because they are capable of fulfilling specialized needs and can overcome various issues when making transactions digitally.
The types of eWallets present in the market are-
Closed Wallet
They are always issued by a specific platform or enterprise in order to make them the sole method for its customers to handle payments with them. This offers comfort to both the enterprise and the end-user because it is simple to keep a record of returns, refunds, and cancellations.
Example- Amazon Pay, OlaMoney.
Semi-closed Wallet
It is a mobile wallet that is somehow similar to closed wallets but is not that popular, due to some restrictions. These wallets offer the unique advantage of providing support to groups of merchants in a given location. One can make use of this wallet while making transactions with all of them, either online or offline.
Example- Paytm Wallet. Oxygen.
Open Wallet
An Open wallet reduces all kinds of diminution present in closed and semi-closed wallets. They are traditionally used by or in partnership with banks. So, end-users can depend on them for their transactions.
Examples- PayPal
Cryptocurrency Wallet
As the name suggests, the aforementioned wallet is used for cryptocurrency transactions. A cryptocurrency eWallet offers the most secure among all the digital wallets because the information is encrypted.
Example- Coinbase, Exodus
IoT Wallet
As the name says, they are just eWallets to hold IoT payments. They are a good example of a pay-as-you-move payment system.
Example- Bitcoin
AI-Powered Wallets
The eWallets that exploit the innovative power of AI fall under this category. For instance- there are some eWallets that use their own chatbots to help users resolve any kind of issues related to their transactions.
It is also more secure, also as it is an AI-based wallet that can restrict fraudulent transactions.
Example- Puut Wallet
Biometric Wallet
It is one more eWallet that prioritizes safe transactions. A biometric wallet uses biometric authorization features like fingerprint recognition to minimize fraud cases.
Example- Samsung Pay
NFT-Based Wallets
These wallets are made to hold and transact NFTs. They also overlap with cryptocurrency wallets as you can use them to store cryptocurrencies as well.
Example- MetaMask, Math Wallet.
Features Of eWallet App
There are two discrete panels that form an eWallet architecture- it is the user and the admin panel. Each panel has its own features that help in improving the functionality of an app for everyone-the users, merchants, and admins.
We have divided the essential features of e-wallet apps into four categories-
User panel
Merchant panel
Admin panel
Additional features
User Panel
Registration/Log-in
Add the bank account details
Add total amount
Balance check
Transfer money
Payment history
POS unification
Send request for payment
Language options
Application setting
Refer a person
Rating and reviews
Merchant Panel
Control customer
QR code generation
Offer the loyalty
Control the staff and employees
Push messages
Admin Panel
To control the end-users
Real-time data
Data management of the users
Adding new offers and rewards
Revenue management
Intuitive Dashboard with the secure login
Managing the security
Add and block users
verification
Additional Features
Manage personal expenses.
Linkage with wearable technologies
Incorporation with the e-commerce
Virtual card
Chatbot
CRM system
Geo-location
Industries That Can Have Benefits From eWallet Apps
1. eCommerce industry
Smartphones are an essential part of our daily life because now it is no longer a communication device but much more than that. All the basic works of our life like grocery shopping, bill payments, online shopping, payments for medicines are all done through our smartphones.
And eWallets have made the task easier making people addicted to purchasing anything through e-commerce portals like Amazon, Zomato, Flipkart, etc.
2. Cab Booking Apps
Now if you're booking a taxi or a cab, you don't have to worry about keeping cash or change as you can easily make payments through your eWallets after reaching your destination. All the cab booking apps like Uber, Ola have linked with payment gateways like UPI, GPay, etc.
3. Ticket Booking Apps
If you are booking a ticket for your travel purpose be it bus, train, or flight you can effortlessly make the payment through eWallet and book the tickets in minutes by just sitting on your sofa.
You can also learn about the steps to build a flight booking app.
4. Food Delivery Industry
Food is the basic requirement of our daily life and with the eWallets things have become more convenient. Now you can order your favorite food from your preferred restaurant to satisfy your cravings. The majority of the food delivery apps like Zomato and Swiggy have incorporated payment gateways that make the whole payment process very easy.
Learn in detail about food delivery applications in our blog.
eWallet App Development Cost
There is no exact cost outlay for eWallet software development. Because it depends on several factors based on which the cost can vary.
Here are some significant factors that can regulate the cost of developing an eWallet application-
A platform on which the application will be developed- If the application is designed for the Android platform, it will be based on Java and if the app is for iOS then it will be designed in Objective C. Also, if the app is for both platforms then it will require a cross-platform app which can be more costly as compared to the native apps.
Application Design- Here we are talking about the user interface, which means that the design will be simple but intuitive. The UI/UX designer manages the graphics and navigation according to the app design.
App Size- It is a crucial factor for deciding the overall cost of the app. Because for the smaller apps, the number of pages will be less, the features will be less, and so the overall cost will also be less and vice versa.
Size of the developing team- Although developing an app is a role of a developer, it also requires a fully skilled team that comprises designers, application testers, front-end developers, back-end developers, business analysts, quality analysts, project managers, team leaders, and more.
Location- It is the chief factor in determining the overall cost of app development. Generally, India is the most affordable country to develop the applications if we look at the production quality that an eWallet app requires.
Nevertheless, based on all the above-mentioned factors, the total cost for developing the eWallet app keeps changing. It also depends on the type of eWallet app development company.
The preliminary cost for developing a simple eWallet based on the Android platform will be approx. $20,000- $45,000. And by adding advanced features it can cost around $80,000.
However, for developing the same on an iOS platform the estimated cost will be $25,000- $50,000 and the advanced version of this can cost up to $1,00,000.
Summing Up!
The above-mentioned points state that eWallet software development demands skill and expertise, so it is essential to choose the right eWallet app development company that can visualize the concept and can implement the exact ideas the way the owner wants.
The eWallet market is booming and it will continue to boom in the future as well as it has become an integrated part of everyone's daily life.
However, building a good-quality eWallet app needs time, skill, effort, and resources. Now since you are informed about all the features, costs, and factors of eWallet app development, it's time to hire an expert eWallet app development company to get a quality eWallet solution.
Contact us today, to get a free quote for your custom eWallet solutions.