Our Services
NFT Marketplace Design
Our team has a clear understanding of ERC-721 and ERC-1155 standards and smart contracts to develop a user-centric non-fungible token marketplace platform where customers can create and trade NFTs.
NFT Development
We, as an NFT marketplace development company, provide a token creation feature for your NFT marketplace. It will allow the end-users on the NFT platforms to mint tokens for their assets.
NFT Smart Contract
We provide NFT smart contract development and audit services for the error-free functioning of smart contracts and seamless automation in NFT transactions
NFT Support & Maintenance
We will continuously monitor, maintain, and provide support for managing third-party upgrades and make sure the nodes are always up and running
Hire Us as Your NFT Development Company
We at Extern Labs help create and launch NFTs of outstanding performance that will benefit your specific business needs. We make use of the DNFT protocols to develop decentralized non-fungible tokens.
Our blockchain developers and domain experts cofunction to provide custom-built non-fungible token development services in order to accomplish your business goals.
Whether you want to tokenize your art, music, video files, or any other asset, we provide an aim-oriented NFT software development solution to productively cater to your needs.
What we do
We Link the Dots From Design to Development
We can be your digital companion in creating influential designs and sturdy solutions for all your web, mobile, and cloud-related requirements.
Using our tech knowledge and cross-industry experience, we expand digital transformation into digital acceleration.
We are the top-grade and foremost mobile and web development company in India with a global presence in the USA and Dubai, Extern Labs is the first choice of clients all around the world.
Flexible
Hiring Model
Full Time

Hiring developers for a complete day that includes daily work reports and providing daily status of development.

Part Time

Hiring a developer for 4 hours, best for upgrades and web design with daily reports of development work status.

Hourly

Customise the number of hours your enterprise require and the services that you would like to hire for.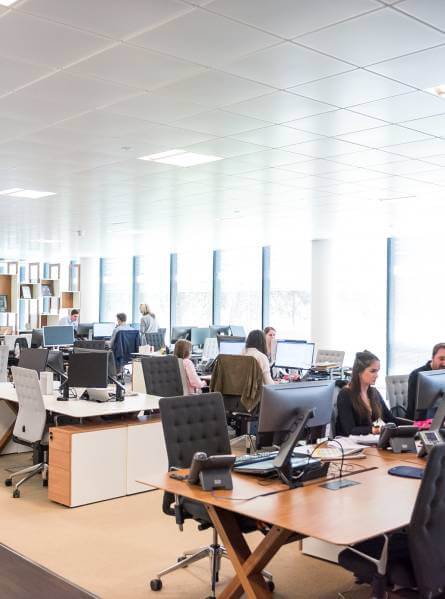 Have a Project in mind?
Reach out to us.
Email
Phone
Contact Us
Testimonials
What People Say
Boomtap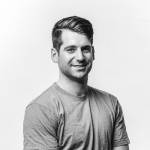 Stéphane Boileau
CEO & Founder
Aniruddh delivered good work on this design project. His communication was good. He brought in a colleague for support whom also seem to have a strong technical background. On many occasion, I've challenged some of the design choices, and they always responped by exposing an angle to the problem that I've been neglecting, or by improving the solution. I enjoyed working with him and will likely have more encounters with him in the future.
Edstruments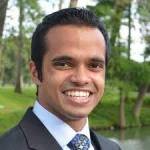 Aditya Kaddu
CEO & Founder
We were grateful to have Aniruddh from Extern Labs work directly with Edstruments as we built our first product. He was highly responsive, delivered code to spec, and helped us create a UI that was very intuitive, visually appealing, and smooth.
Angaza Labs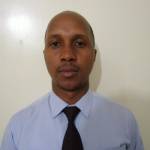 Jude Mulandi
CEO & Founder
I really enjoyed working with Extern Labs, they took time to understand my requirement by engaging me severally to understand what I was trying to achieve before they started on development, at the end they delivered a quality product within the agreed time that was ready for market.
Oxit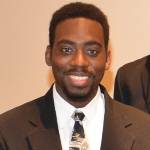 Peter O'Connor
CEO & Founder
Ayush is an awesome firmware developer who specializes in Linux. He was superb with implementing feedback and pretty flexible to make changes as and when needed. Thank you Ayush.
Previous
Next
FAQ's
The cost of the NFT Marketplace App Depends on several factors and the major one is the blockchain technology that you would like to use as its core. Typically it starts from $5,000 USD and can increase up to 7 figures.
For detailed data, according to your features and Technology stack, you can connect with our experts.
Our Blockchain development team usually works with Solidity, Solana, CosmWasm and Etherium Technology also being used as the Top choice of Developers around the world when it comes to NFT Development.
We have highly experienced Blockchain, Mobile and Web App development teams which makes us one of the best companies to choose from; for your NFT Marketplace App.
We have flexible hiring models that will allow you to hire us according to your need. You can hire our experts for any specific task or on an hourly basis to support your in-house team. And the best is you can get our dedicated team to work on your specific projects.
Feel free to connect with our experts.
We divide our NFT Marketplace Development into 7 Steps to ensure the project meets expectations and comes out successful for clients which takes us around 2 to 3 months besides additional customisations.
We also have Rapid Development Methodology that allows us to perform with a 40% increased pace.
Get Latest News on IT Industry
Subscribe to Newsletter.