You should have known PokémonGO; And most of you must have tried it once. It was a phenomenon and something no one expected. They build a virtual game that we can play in real life with live time interaction. Ever wonder how did the creators do it? And the answer is "Augmented Reality".
Augmented Reality seems similar to Virtual Reality to many people but it's totally different technology and Augmented Reality or AR has more potential and future implantation than virtual reality. Audience and tech companies got attention to augmented reality and they are finding more ways to implant and use AR tech into more uses. This time we will be covering for investors out there, who are ready to invest some good cash into new emerging technologies. Many industries are planning to use Augmented Reality in one way or another and the tech industry is already developing VR and AR tech for wider uses;
In this article, we will be discussing AR stacks and check our previous Article for Top Virtual Reality Stocks. Before getting into financial details, Let's get a brief on Augmented reality.
What is Augmented Reality
The technology behind Augmented Reality was already here since the early 1990s, But no one bothered to even try. In 2016, Pokemon GO was released and introduced the world to Augmented Reality. Virtual objects intercept the real world in real-time.
Augmented reality presents an interactive mixed experience of a real-world environment with computer-generated virtual objects or environments. In simple words, AR is a system that consolidates three features: a combination of virtual and real-world, real-time interactions, and precise 3D visual of a virtual object. Augmented reality technology can perform any visual effortlessly, whether it's constructive or destructive. The experience is immersive and seamlessly entwined with the physical environment like it is a part of that environment. Augmented reality alters the real environment around the user, and virtual reality takes the user in a whole different environment.
Advantages of Augmented Reality
Augmented reality is way more useful than entertainment and has more potential uses than Virtual reality technology. For example, an online retailer created an AR app that let users visualize the real project at their place with real-life experience; The app has 3D models of their products that a user virtually places where they want to use that product, and this whole experience gives them a virtual idea of the real product at their home. Like these, many companies in different industries are using or implementing augmented reality to make their work more efficient. With augmented reality, you just have to point your devices' camera to a real-world environment where you want to use it, and the app's system will give you an output with accurate real-world and virtual objects at the exact time when you were using it.
AR is mostly used via an application
The printing and advertising industries are using AR technology apps to display digital content on top of real-world magazines.
AR technology allows you to interact with your surroundings and gives you the required information like a translation app
With advanced 3D technologies, we can create 3D games like Pokemon GO
In manufacturing industries, AR help engineers to solve problem and the same can be applied in the education field
Let's know about Augmented Reality Stocks that you should invest in 2022. On the other hand, Extern Labs is a Software Development Company that provides innovative solutions to their clients worldwide. Let's check every company one by one:-
Top Augmented Reality Stocks for 2022
Meta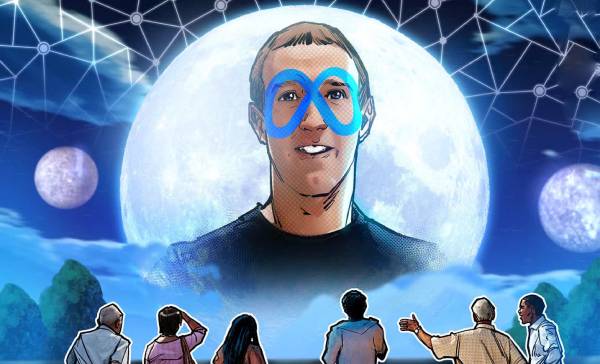 We all use Facebook, King in Social Networks. Facebook was a great opportunity back when they opened their shares in the market, but as seen for the last few years, their shares do not seem to be a good investment. But recently, they got so much attention by introducing their parent firm named "Meta" and their plans to build "MetaVerse," a Virtual World.
Facebook was already ambitious about Virtual Reality and Augmented Reality, and experts saw it when they purchased OculasVR. It's a huge opportunity to plan an investment in Augmented Reality and in Meta. They are on their way to building MetaVerse; An virtual environment build on Virtual and Augmented Reality.
Alphabet
Alphabet? Know the name? Google's parent company that you might or not know of. Back in 2015, they changed the name of the parent company to Alphabet. Back to the topic; Google is always found a way to serve the users something innovative and new. They are already imaginary in augmented reality technology with their project named Glass transformed to ARCore, which is behind many AR projects for mobile. There are some VR headsets manufactured by google, and also you should have known about Cardboard – Google VR that can be found integrated with Youtube.
Google was always imaginary about their projects, and as we all know, they are already into Virtual and Augmented Reality, Which makes sure that they might surprise us with their Augmented Reality Technology. And As for Gaming, They have google "Stadia,"; their recently launched cloud gaming service. It is still in beta and only available in select countries, but it will be something amazing in the gaming industry. So, Before they announce something big, start planning for investment.
Epic Games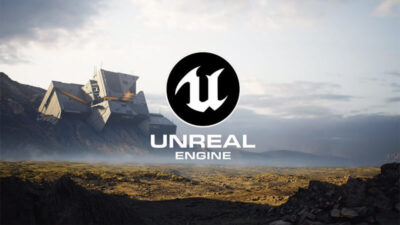 One of the biggest players in the entertainment industry with their Unreal Engine. Epic Games has a game store with a wide range of third-party games included with their own games. That is just one part of their work. Their Unreal Engine is a powerful graphics engine that is behind many immersive movie CGIs. Recently they upgraded their exiting Unreal Tech to Unreal Engine 5, which has many advanced features, including Meta-Human, which can mimic real human expressions.
It will be a great opportunity to invest because they are on their way to something big, They have already introduced an immersive 3D engine which is currently being used in many big movies, and they are on the edge to introduce Augmented and Virtual Reality.
Snap
Snap or Snapchat, basically a photo-sharing app. This might sound small and unstable investment for you, But there is so much behind that. Snap uses Augmented Reality technologies in their photo filters to present something on them or over them. Snap is the top user and has the biggest number of users using Augmented Reality in daily life. They are not that big which makes it easier to start investing in a snap. But they are ready for the future with their growing user base and their established Augmented Reality technology. It also allows general users to use Augmented Reality for Development. If you are looking for AR Developers then Extern Labs can be a better option for you with their expert AR & VR developers.
If you are looking for a small investment then this is the best option for you.
NVIDIA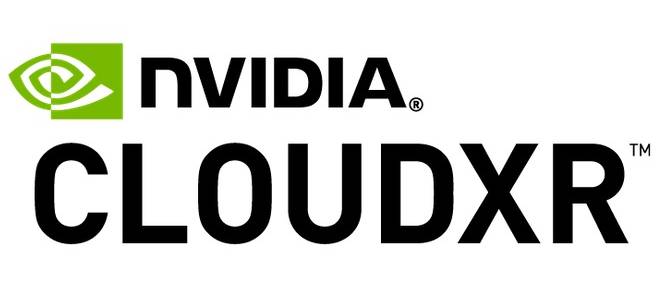 Leader in Graphical Processing Unit or GPU manufacturing market and also the one behind many games engine and stunning graphic showcases. They are on the lead in Augmented Reality technology and integrating it with their hardware to immerse it in big games.
They are already the best in their respective market with the stock ending sales. If you are looking for an end-term or steady investment, then NVIDIA is the best for you.
Apple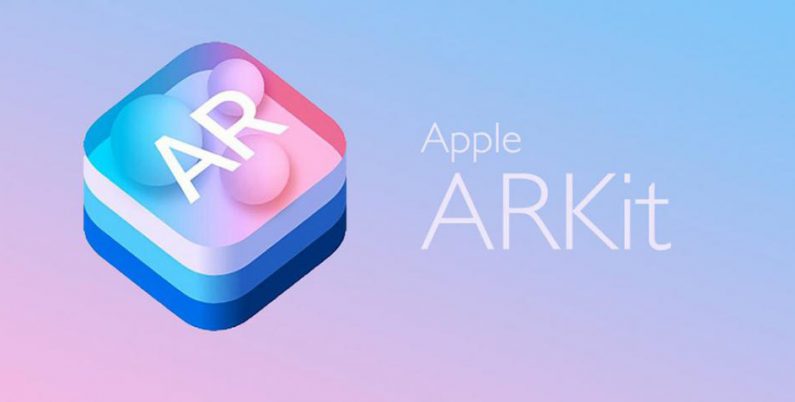 One of the giants in the tech industry; With their unique devices. Apple didn't have any product or tech on Virtual Reality though they have their tech on Augmented Reality named ARkit; a software development kit for building. But there are huge rumors of their Virtual Reality tech and prototype. Virtual & Augmented Reality is a huge opportunity, and like Apple, They won't miss a chance to get into it.
So do you; Don't miss this and make a plan to invest in Apple's Augmented Reality stock. Besides Virtual or Augmented Reality, Apple is the most business-oriented company on the list, so investing with them will not disappoint you.
Microsoft
The same goes for Microsoft and Xbox; the Next big name followed by Apple. Microsoft even introduced their hardware for virtual and Augmented Reality. They already working on their metaverse that can be used for various purposes. Microsoft has already proven itself in innovative technology and is ready to prove in Augmented Reality as well. With being the second leading console maker, they already have a huge user base with their enormous services, including a cloud gaming service which is available on all of their platforms named "Xbox Game Pass."
Some suggest Microsoft should be on the top of the list, but as a tech geek, we suggest it to be in the top 10 for investing in the list of augmented reality stocks. Check their investment platforms before it gets late, and prices get higher.
Qualcomm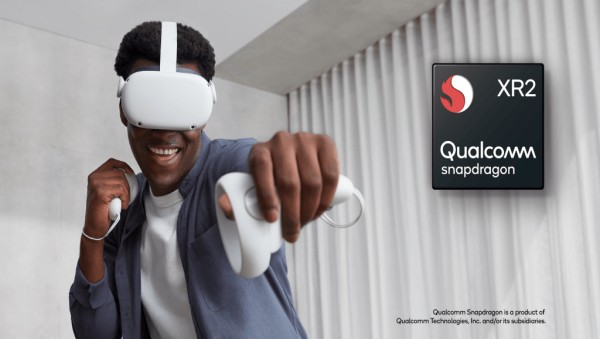 Hardware and chipset manufacturer for smartphones and mobile technologies. Qualcomm provides hardware and solutions for various devices, including 5G. Now you might think, how does 5G have to do with Virtual & Augmented Reality? They need a strong and high-volume connection that can't connect via current 4G technology. 4G can work to help you to enjoy Virtual Reality, but for the full potential of VR and AR, you will need a 5G connection.
Besides these, they are working on their project on Xtended Reality, Virtual and Augmented Reality with 5G, and AI. Qualcomm was already in the top five of virtual reality stocks and is now also in augmented reality stock.
Unity
Unity is also a game and graphics development engine and always comes after Unreal engine. It has almost everything that unreal has, but updating is a bit slower in the case of Unity. They already have 3D tech for immersive CGIs, and now they are developing tech for Virtual and Augmented Reality with their 3D. If you are looking for a small investment, then Unity can be the right option for you to invest in augmented reality stocks.
Nintendo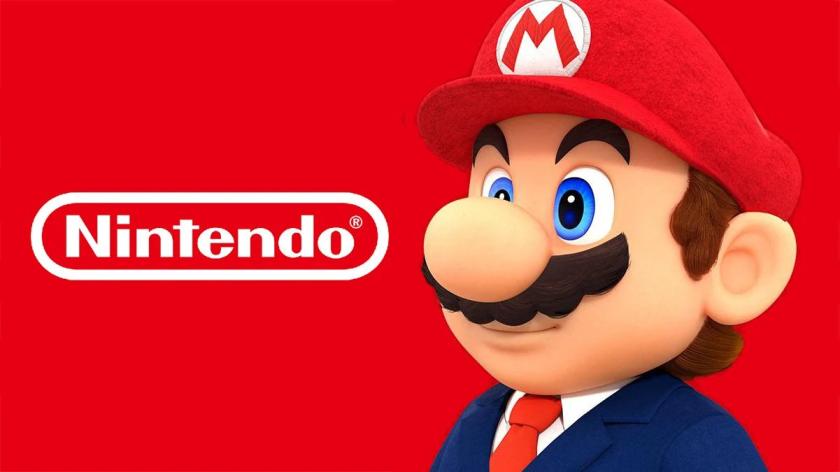 The initial leader in Augment Reality Technology and the creator of Pokemon GO. Nintendo is the first one to implement AR into a mobile game and gave the world new technology with so much potential. Currently, they are competing for the top position in the gaming console market. They developed many iconic games including legendary Mario. They have already proven themself in AR and gaming industry and have leading console sales. So Nintendo might be in last but they can be a good option for investing in Augmented Reality Stocks.
These were the Top ten Augmented Reality Stock to Buy in 2022. You can choose any of them according to their stocks pricing and features. Also, check our list of virtual reality stocks to get a better idea for investment.
Hire AR and VR Developers from Extern Labs to build Virtual reality and Augmented Reality Software to support your business and get into the future industry.