We GenZ find pleasure in traveling, and so is the case with millennials now. Maybe it is because we millennials and GenZ are living in the same era with clashing but somehow similar points of view.
Either way, who doesn't love to travel? Some are frequent travelers, and some are infrequent. But everyone keeps time in their life to travel for good and to relax their minds. This is what the pleasure of travel is.
This is also the reason behind the travel industry's being the top revenue-generating industry. It also opens up the opportunity to make money and build a business through travel and tourism. And one trend is really gaining popularity these days in the travel and tourism industry, and that is the trend of travel apps.
The usage of mobile phones and mobile applications is very prominent in our lives. We can say that GenZ's the initial mobile generation and to get the attention of today's generation and to keep them engaged, a mobile app for your business is the only answer.
If you want to invest in the travel industry and want to create a travel and tourism app, the first obstacle you will face is deciding the type of application you will create to launch your business.
So, in this blog, we will discuss 11 mobile app development ideas for the travel and tourism industry.
These mobile app ideas are based on what people need and not on what they are interested in. Requirements and interests are two different things.
So let's start digging up this.
Top Mobile App Development Ideas for the Travel Industry
According to research reports, the global travel industry will reach up to 1.8 billion by 2030. Europe receives the highest number of international tourists and it is positioned as the second largest tourist region.
However, the entire Asia Pacific region receives double the number of tourists as compared to Europe and ranks first in the list of popular tourist regions.
The top 11 mobile app development ideas for the travel and tourism industry are:
1. Niche experience traveling app
2. Hotel booking mobile app
3. Flight booking mobile app
4. Bus ticket booking mobile app
5. Audio tour mobile app
6. Kids-friendly place finder app
7. City tour guide mobile app
8. Gifts and souvenirs guide app
9. Washroom finder mobile app
10. Gas and charging station finder app
11. Vehicle rental app
Niche Experience Travelling App
As the name suggests, the niche travel experience app serves a niche audience in the travel and tourism sector. Some individuals like to travel the world in their own way to get a unique experience. There are also individuals who just want a place to stay in any location. For example, people look for homestays like Airbnb on such kinds of apps.
The motive behind the development of these kinds of apps is to help the niche audience and serve them with all their requirements.
Hotel Booking Mobile App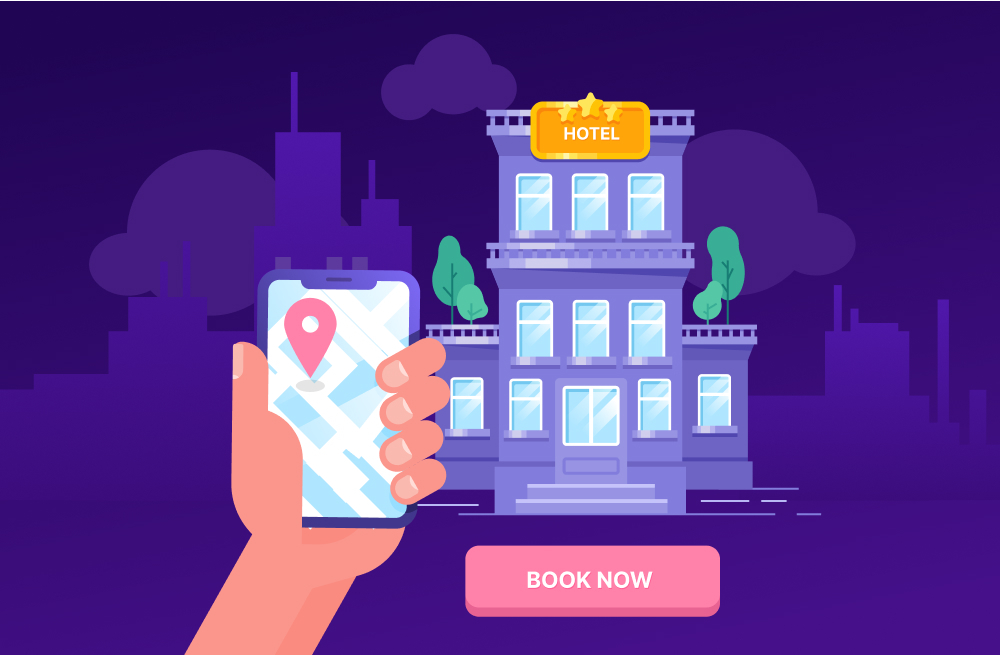 Hotels are an important requirement whenever you travel to new places. And the hotel booking mobile app will allow users to book their accommodations while they are traveling. This mobile application can be an ice breaker if you are an unexpected traveler or have to make an unexpected halt on your way.
Nevertheless, when the user is in the middle of traveling, he/she can conveniently look for accommodations like hotel rooms, homestays, and couch-surfing. This app is suitable for the general public because it offers a wide range of options, so you can pick any place as per your desire. This mobile app idea is the best to generate revenue for both the travel business and users.
Flight Booking App Development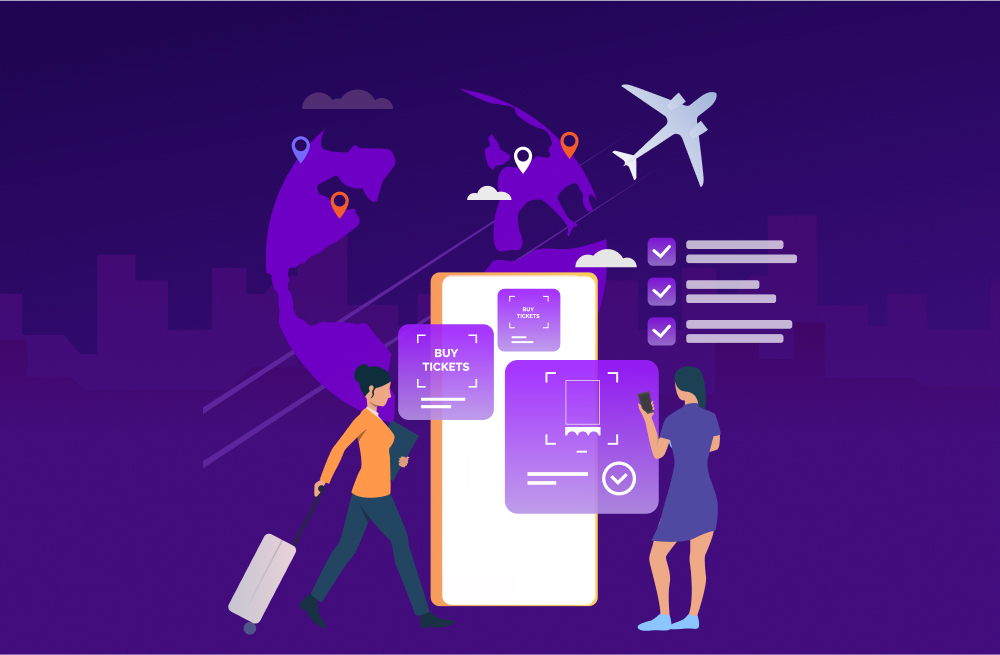 These types of mobile applications allow users to find and book flights for the locations they want to visit. I know, this is not something new, but it is a crucial facet of the travel and tourism industry.
With these kinds of applications, the user will be able to get information about the upcoming flights in their location, flight seat availability, airfare, and everything else related to the flight booking application.
Bus Ticket Booking App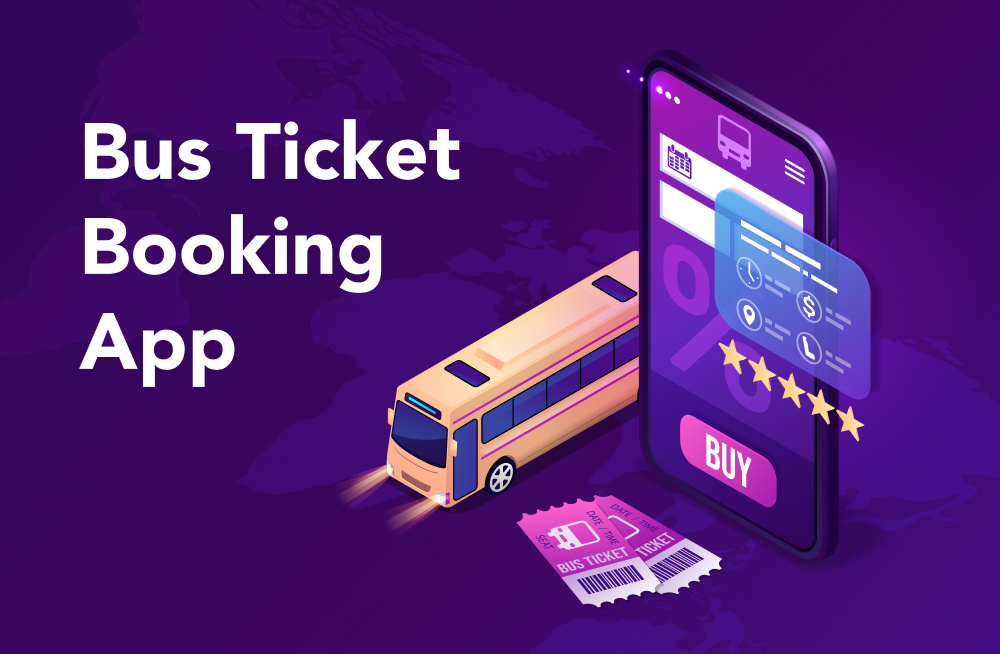 The bus ticket booking app will work the same as how the flight booking app works. The bus ticket booking mobile applications will give users all the details about buses going to their location, bus ticket availability, ticket prices, routes, and everything related to buses and traveling. Nowadays, no one prefers to visit the bus stations physically, so these kinds of mobile applications can be of great help.
Thus, it is also a valuable app for travel businesses.
Audio Tour Mobile App
An audio tour mobile application can greatly help if you love traveling. Going to anonymous places without knowing anything or anyone and having this audio tour mobile app in your hand- is a great tour.
Enter the location and the places you want to visit, and this audio tour mobile app will guide you through everything about the place. And because it's an audio tour guide, you don't have to open your phone screen every single time to search for information on Google.
It will be like having an audio guide in your pocket, and it will help you plan a sightseeing trip. You can also add unique features to this mobile application, like allowing users to download their tour in advance and use the content even when offline.
Local Guide Finder Mobile App
This is one of the unique but best mobile application ideas for the travel business.
Finding the right tour guide for your trip can be a very daunting task, and the majority of the time, people don't know where to look for a tour guide.
These tour guide mobile apps will be useful at that time. You have to associate the local guide with your application, and then only you can provide personal tours as per the user's needs.
Kids' Friendly Place Finder App
If you have a family and you travel with kids, you have to be fully prepared to give your kids comfort. A mobile application that offers access to information like kids-friendly stores, cafes, restaurants, amusement parks, entertainment hubs, etc. will be like a cherry on top of the cake.
Enter the location where you are visiting and the app will pick up the places in your mentioned location where you can visit with your family and kids. This will help you enjoy your tour untroubled.
Gifts & Souvenirs Guide Apps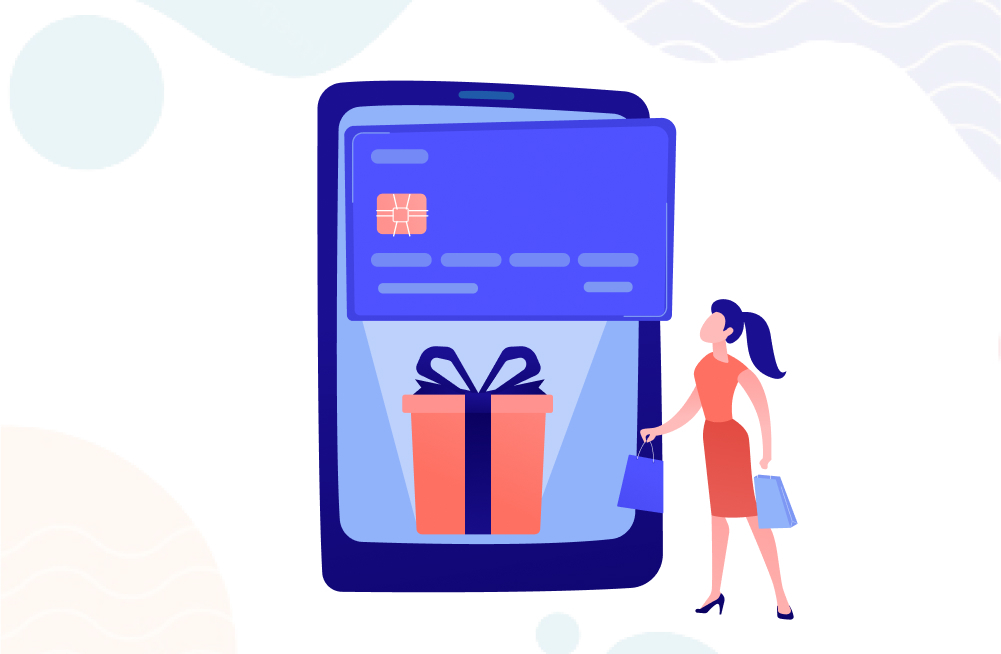 Who doesn't buy any souvenirs after coming back from a trip? Whenever we visit a new place, we always buy souvenirs of the journey and gifts for our friends and family. Nevertheless, it is always difficult to choose a gift or souvenir on your own.
In the event of such confusion, an application will allow you to find all nearby gift shops with the best deals.
Washroom Finder Mobile App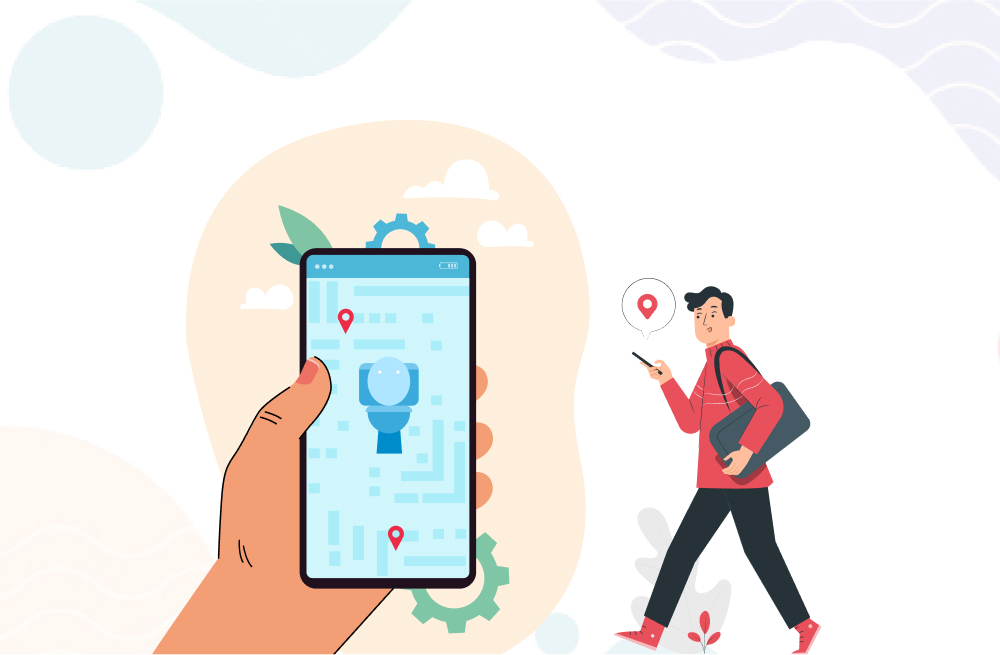 A much-required mobile application that nobody thinks of. It's hard to locate a washroom when you are on the road.
A washroom finder mobile application will solve this issue. The washroom finder mobile application will locate and display all the washrooms and restrooms available at your nearby location. This will make your travels free from strife.
Gas and Charging Station Finder App
While traveling, it's obvious to face the issue of finding charging stations and gas stations. And the gas and charging station finder app will search and find the station on the way to your destination.
Vehicle Rental App
A vehicle rental app will be a convenient option for car owners, that can find and book cars in an instant. It will save you time, money, and effort to make your vehicle reservations from the comfort of your place.
Vehicle rental apps are the best solution for travelers who want to drive in a new country or location without worrying about renting a vehicle.
The Benefits of Using Mobile Apps in the Travel and Tourism Industry
Tourists use various applications to make their trips smooth, from planning to reaching the destination to traveling.
Some of the primary benefits of using a travel mobile app are:
Hassle-free Hotel and Ticket Booking
Cashless Travelling
Round-the-clock Availability
Profitable offers and discounts.
Details and images of a travel destination
Networking
Rounding Up
Every business becomes successful because of its innovative and creative ideas. If you have decided to start your own travel tech business, then you have to come up with new ideas and proper planning for a knacking result. Always look for fresh and new concepts.
If you are entering the travel and tourism industry and want to develop a mobile application, then contact us.
We are a top-ranked mobile app development company that creates custom mobile app solutions for the travel and tourism industry. 
We have experience in building apps in this niche, like hotel booking apps, bus ticket booking apps, and more.