Client

Second Thoughts

Industry

Information & Technology

Services

SMS Scheduling
Challenges for Our Developers
We received the project from a reputed client who wants to establish their business and build a native iOS app with advanced features and an interactive user interface.
We are responsible for redesigning the whole application from scratch, including Log-in and registration screens, the home page, message writing and edit screens, and some additional pages on material UI.
As we are designing the application for iOS, Thus we have to make it possible to be used on iPhones. Our iOS and front-end team must make our design potential with a highly responsive user interface and experience.
Connect the developed iOS application to server and back-end while maintaining responsiveness of UI and the performance of the applications and make sure every single feature is working flawlessly with their respective APIs.
After designing and building an innovative and responsive native mobile application that is ready to work flawlessly on iOS devices, we have to deploy it responsibly.
How we Work!
Our Innovative Solution to Client's Project
We start the development process by understanding the client's requirements and business model, which help us better understand the project and its needs. This ideology helps see the more precise image of the project that should be served to the end-users. After successfully visualizing the project, we started the project development with our advanced agile methodology.

Our Project Requirement Analysis gave our developers a better picture to work on, and projects were divided into several parts or responsibilities and handed over to respective experts and teams.

A Unique Design that can match the standards of client's reputations

The second thought was an iOS app that needs an innovative yet responsive UI that can provide a phenomenal experience to the user while being minimal and responsive. Our graphics team assigned three experts to build respective and promising designs. The app has more than ten pages and an integrated browser plug-in, and our expert designers started with designing loading and home screen. We believe in keeping transparency in our business which is why we keep connecting our experts who are working on the project and the client. It allows us to work as close as possible to the client and regular approval on work.

Versatile app that can match the performance of iOS Devices

Now, we have the client-approved design ready to be built; we have assigned three developers skilled in three different technologies known for iOS app development. We ensure to use the latest technology tools with trendy designs that provide the best possible results. Moreover, our developers work with the Agile methodology of project management that helps in delivering promising results and early-stage builds before time.

We build registration and log-in pages that backs essential user data and secure cookies to the back-end. Message writes and edit screens with scheduling options and additional pages for extra features like canceling a scheduled message or changes in time. Additionally, they needed a Premium Subscription Plan option which will provide users with more advanced and integrated features. Our back-end experts used Apple's approved payment gateways and premium apple account for making transactions. And Ultimately, we handed our client an innovative, highly responsive, and performing SMS scheduler mobile app.
Technologies
Building an iOS app isn't easy as developing for Android, We have to use some advanced technology tools to make things happen for Second Thoughts.
Swift

React Native

FastAPI

AWS

Figma

iOS

Apple Store

Testflight
Summary
The case study of our client Second Thoughts has proven the success of our methodology, work ethics, and expertise. Our team successfully built a perfect iOS Mobile App, performing more than the client's expectations. Our work helped our client improve their mobile application with more extensive features and currently supporting many users in scheduling and managing SMSs in efficient ways.
Extern Labs' team successfully fulfilled clients' requirements and built more than they dreamt of. They appreciated our work and every member working on their project and gave us warm-hearted compliments. Building an iOS application is more complicated than Android still, Extern labs' creative designers and skilled developers have proved themself by completing this project with perfection. So, if you are looking for Mobile App Developers or iOS developers, then Extern Labs' Team can help you achieve your dream project.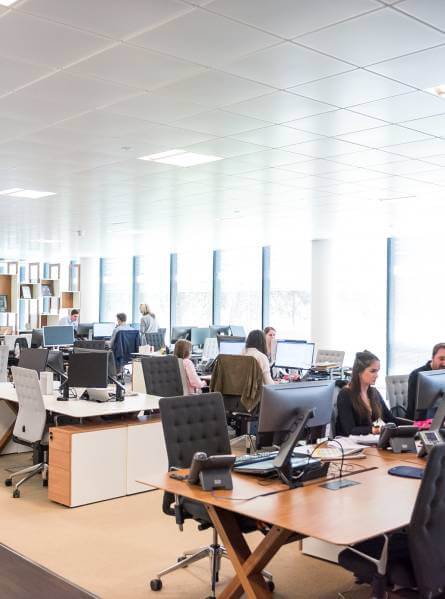 Have a Project in mind?
Reach out to us.
Email
Phone
Contact Us
Testimonials
What People Say
Boomtap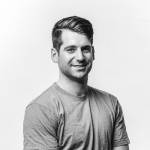 Stéphane Boileau
CEO & Founder
Aniruddh delivered good work on this design project. His communication was good. He brought in a colleague for support whom also seem to have a strong technical background. On many occasion, I've challenged some of the design choices, and they always responped by exposing an angle to the problem that I've been neglecting, or by improving the solution. I enjoyed working with him and will likely have more encounters with him in the future.
Edstruments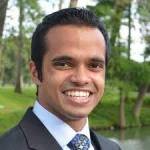 Aditya Kaddu
CEO & Founder
We were grateful to have Aniruddh from Extern Labs work directly with Edstruments as we built our first product. He was highly responsive, delivered code to spec, and helped us create a UI that was very intuitive, visually appealing, and smooth.
Angaza Labs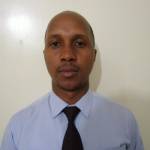 Jude Mulandi
CEO & Founder
I really enjoyed working with Extern Labs, they took time to understand my requirement by engaging me severally to understand what I was trying to achieve before they started on development, at the end they delivered a quality product within the agreed time that was ready for market.
Oxit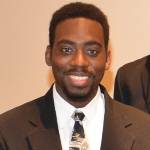 Peter O'Connor
CEO & Founder
Ayush is an awesome firmware developer who specializes in Linux. He was superb with implementing feedback and pretty flexible to make changes as and when needed. Thank you Ayush.
Previous
Next
Get Latest News on IT Industry
Subscribe to Newsletter.