In this digital world, e-Commerce is the best way to keep growing your local business with a wider customer base. After the pandemic, most people get the habit of shopping online and local markets are getting less attention even after the pandemic.
Previously eCommerce industries giants Amazon and Walmart were the only options available but these days even smaller businesses and startups are giving them competition. Technology helped small businesses and startups to come into the online store game. You can build an eCommerce website or app by yourself with some available tools and opt-ground services.
Once you have your eCommerce platform with the infrastructure you are going to need two major things that will keep you in the business Digital Marketing and eCommerce site Audit. Digital Marketing will help you in getting new customers and eCommerce Audit will keep your online platform optimized and engaging for the user.
Today, We are going to guide you to Audit Your eCommerce Website in a few steps. Before we get started let's know about an eCommerce Audit.
What we can call an eCommerce Audit?

We are all familiar with the term "Audit", It means measuring all financial aspects of the business for a specific time cap; the Same applies to the eCommerce industry. eCommerce Audit means an end-to-end inspection of your eCommerce website or App to provide the user best experience. In eCommerce, the website works as a local shop and they should be functioning better and looks good to the visitor. No one will buy from a bed experience platform and if they find it even better that will attract them to visit again.
Why every eCommerce business needs Audit?
Every Local business owner keeps their stores clean on daily basis and keeps it updated and eventually renewables to stay in customer's attraction. The same applies to an eCommerce website, They also need proper maintenance to keep their store interactive and faster So the users won't find it difficult to interact with.
With eCommerce Audit, Your platform can stay interactive for the users with the best experience.
eCommerce Audit includes many tasks that need to be completed step by step.
How to perform eCommerce Audit
As mentioned above, This will be a step-by-step process that needs to be done in a proper manner. Usually, Audits must need to be done by only an expert in Digital Marketing. You can use this How to guide to audit your website by yourself.
There are many tools and ways that you try or use. This guide is made by our Digital Marketing Expert. Let's get started –
SEO Audit
SEO or Search Engine Optimization is mandatory to work that needs to be finished for every website. Basically, SEO will help search engines to read and reach your website faster which will allow customers looking for you to get on your website faster.
It's very complicated than it sounds.
You have to measure these things and try to improve them as much as possible.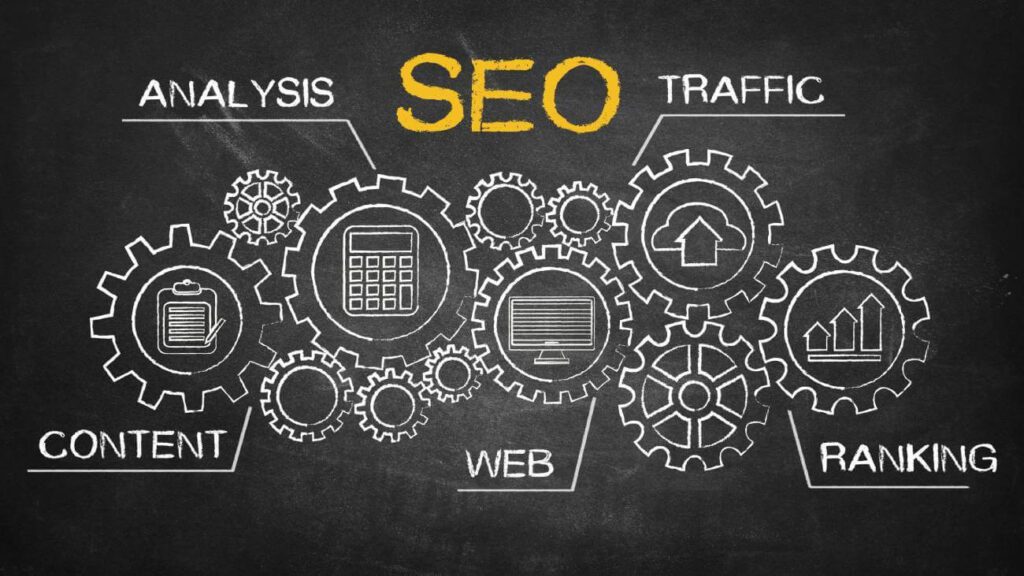 Website Usability
Check every single web page and look for poor quality and inappropriate and low-quality images.
Try product filters mechanism and make sure that they are working in every condition with the exact products present, and check it helps narrow down a product search or add some more options.
Check sitewide search and practice searching for different products and make sure that it presents the right products that are suppose to show in results singularly or in a category.
Confirm users can easily access previous pages using hyperlinks and breadcrumbs.
Check meta text, alt tags, and descriptions that should be relevant to each specific product or you can use help from an expert.
Use the tools mentioned below to spot bad or broken links.
Check loading time and speed with tools and try to improve it with tools and plugins.
Try to get feedback from visitors and customers.
Website Content
Check existing keywords and improve them for specific products. Keywords are a vital way to push your site to search engines.
Review every product on-site to make sure their descriptions have described that product as you want and the text is easily understandable for the visitors.
Do traditional content marketing; Post blogs, classifieds, and in any way you want. It will help search engine crawlers to reach your website.
Make user experience as minimal as possible when placing an order or downloading information because many users sometimes leave the website after finding a long process or documentation.
Examine core site pages to ensure the Home Page, About Us, and Services pages communicate with visitors and tell that what you are in minimal works.
Verify that calls to action and contact information are visible: Every page on the site should display your company information with multiple ways to contact you.
Report on missed search results; It is essential to review all words that were search and returned.
Make sure you mention your work ethics like privacy policy and terms and conditions to stay transparent to the users.
Product Catalog
Make sure every product has been categorized in a proper manner and in respective categories. Hide older products and don't short or categorize out-of-stock products. Unnecessary products in results will lead to a bad user experience.
SEO tools that you can use to test your website and work.
Pingdom Tools
WebPageTest
Think With Google
Core Web Vitals in Search Console
Chrome Dev Tools
More powerful and Paid Tools for better results and help
This is the big part, If you finished it properly then 80% of your work is done.
Mobile Usability
Most of your visitors will be mobile users so make sure you did proper SEO and checked everything for mobile layout as well. You can skip this part if you have or planning to develop a mobile application. In that case, you can promote visitors from mobile to use your mobile app.
But as experts suggest; You should make your website to be use on various platforms and sizes because customers can come from any direction and you have to be prepared.
Security

Opt and buy SSL and other necessary certifications to ensure the security of transactions. It doesn't only be useful for you but will help users to be insured.
On the other hand, get certification from payment gateways to secure the money transaction. Also mentions every single of them on the payment page and on other pages.

Backlinks and Site Crawl
You are going to need regular backlink building. This will provide you with organic and passive traffic from various platforms. And backlinks will work as anchors that will help search engine web crawlers to catch your sites faster. This will result in your work on the search engine results page by showing your URL and metadata before then the competition.
You can hire someone to keep building quality backlinks for your website because others will do the same.
These are the steps that you should follow to make sure your eCommerce website is in its best size-n-shape and serving the users the way you want. An eCommerce Audit is not a difficult task but it has to be done responsibly and without missing any single step.
The best way to do an eCommerce Audit is to hire Digital Marketing Expert; To help in giving your website a starter push and filter out issues and errors. Then you can keep doing it by yourself or hire a person to keep maintaining it.