As the heading suggests, in this blog we will be discussing why Shopify is the best eCommerce platform by making our points through 15 ground-breaking reasons.
In this world of eCommerce, no one has time and no one wants to go shopping physically, which is why more and more people are becoming attracted to eCommerce platforms or online shopping websites.
And from a business point of view, it is the best opportunity. However, when so many eCommerce giants are around, building their own eCommerce platforms or choosing an accurate platform to build our own online business is quite an enduring task, especially when making it perfect from the very start is a prime requisite.
It's pretty obvious why making the perfect eCommerce platform is an absolute must.
This is because, apart from purchasing a domain and setting up a homepage, product pages, and payment pages, there is a major technological infrastructure that should be combined on your website to uphold the customers' buying journey and lead them towards conversion.
This is called technology infrastructure, or "tech stack."
You must have guessed by now, and you are right, integration of these tech stacks requires a significant amount of time, effort, and energy to compose and optimize the platform.
Thus, it becomes very important to select the right eCommerce platform from the very start to make sure you use the top features and capabilities. Plus, you can also save yourself from the additional expenses and extreme headaches of switching platforms when your store is already active and running.
So, how will one decide, which one is the best eCommerce platform?
Easy: the answer is Shopify.
About the eCommerce Platform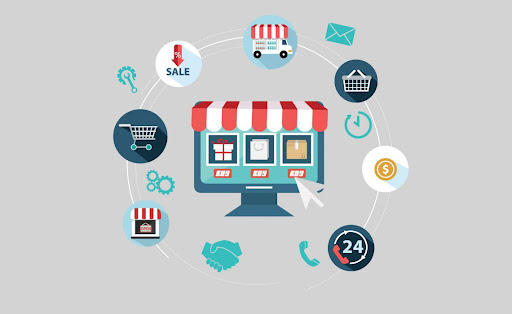 I assume it will be good if we start the blog by explaining the eCommerce terms in the line Shopify eCommerce platform.
So, eCommerce is a platform that lets you build your own online store, where you can sell your products and services to imaginably everyone in the world. And all thanks to dropshipping, nobody has to maintain inventory either.
You can discover the right supplier, post their products online on your own web store, and have it all done. 20 years ago, who would have imagined that all you needed to make money was your laptop?
Well, now it's not at all surprising. You can experience the same once you build your own online store.
It has been appraised that there are around 12 million – 24 million eCommerce webpages all around the globe. And the highlight is that you don't have to employ a developer to write the code. You might have to hire a developer, but the store can be set up really quickly.
A fun fact:
The first ever online sale happened on August 11th, 1994, when a guy sold a CD of a "string band" through his website called Netmarket.
And now we don't even have to step our feet outside to buy chips. This is how far we have come.
What Is So Great About Shopify?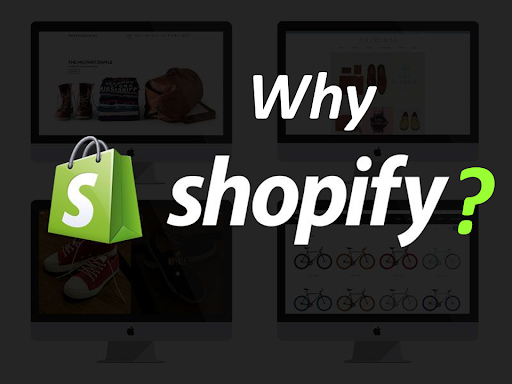 There is a wide range of eCommerce platforms available on the market. However, among all these platforms, Shopify is the first and foremost name that every enterprise thinks of when developing the best eCommerce platform.
No doubt, Shopify is an outstanding platform because it holds everything you need or is looking for in your eCommerce store. And before knowing the reasons behind the popularity of Shopify around the world, it is crucial to know a little more about Shopify.
Shopify holds a complete bundle for building an eCommerce website and will allow you to design different types of pages easily with a built-in online editor, sell in almost app places through linking local languages, and offer support and customization in the online stores.
Shopify sits in the driver's seat for over 500,000 businesses in more than 175 countries. It is like a mom-and-pop store for eCommerce merchants who want success in their online store.
Shopify is the topmost eCommerce platform for setting up your merchandise business online. And we are definitely not giving any baseless opinions here. You will find out soon.
One reason that makes Shopify the best eCommerce platform for startups is that it's not important for the owner to have any technical knowledge to build their site. All you have to do is choose a store name and build a basic website.
Nevertheless, for further advancement and customization, you will need professional assistance.
Since its introduction in 2006, Shopify has launched a variety of ad-lib and
Upgradations. According to Forbes and INC, Shopify is the No. 1 platform for starting any business. At present, there are greater than 400,000 active stores on Shopify.
Thus, if you also want to amplify your eCommerce sales with minimal effort, you should think about investing in Shopify development services and solutions.
Facts About the Shopify eCommerce Platform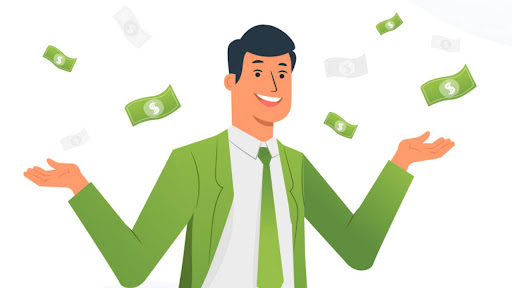 We are also including one section about the facts about Shopify to convince you why Shopify is the best eCommerce platform for eCommerce website development.
Plus, you know Shopify is big, but how big? Let's see!
Shopify is the pre-eminent eCommerce platform around the globe. The total number of Shopify stores has been doubled during the COVID-19 pandemic.
There are more than 1.7 million online merchants who have their online stores built on Shopify.
There has been an increase of 201.53% in eCommerce stores on Shopify between March 2020 and January 2022. So, according to records, Shopify has powered over 2.5 million new online stores in only two years.
Till January 2022, the maximum number of Shopify stores are coming from the USA, UK, Australia, Canada, France, and Germany.
The store set up on Shopify is easy as juxtaposed with other eCommerce platforms. So, it's not necessary for you to be an oracle to use Shopify.
Shopify is an easy and flexible platform with 6000+ applications on the Shopify app store to support merchants customize their user experience.
There are more than 100 free and paid themes available on Shopify.
The current Shopify statistics show an increase of 86 percent in total revenue over 2020.
And 25 percent of Shopify's continual revenue comes from Shopify Plus.
What Makes Shopify Different From Alternative eCommerce Platforms?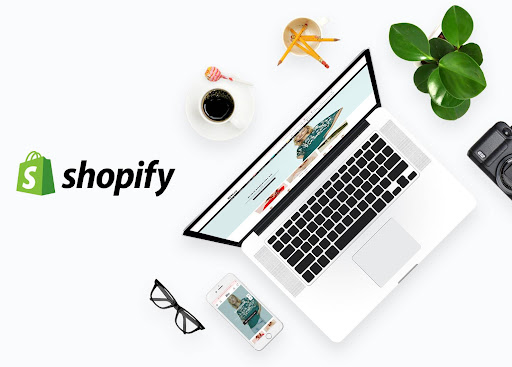 This is one query that I am certain you all must have been wondering about.
Similar to many eCommerce platforms, Shopify is also a subscription-based platform that entails business owners to set up their online stores.
Upon subscribing to Shopify, you will have access to a vast range of templates to create and customize your online web store, along with tools for selling products, integrated technology for payment processing, SEO and marketing tools, and the most convenient checkout on the internet.
However, the last being the exception, there is nothing else new on Shopify. Nearly all eCommerce platforms also offer the same thing.
So, what makes Shopify so special?
The answer is plenty of things.
In reality, Shopify provides various different features that, even if compared with its biggest competitors, are virtually unassailable.
Shopify Solves the Following Problems:
Shopify is a user-friendly platform, so making the switch will be nothing like the headache you experienced in order to build your first eCommerce platform.
And you don't have to worry about facing the scariest words in an entrepreneur's life—coding.
Shopify offers support and instructions to make things convenient for you.
From the start, Shopify has been the state-of-the-art for incorporations, tech stacks, mobile responsive outlines, themes, and fine-tuning.
They keep company with the Shark Tank investors and acknowledge their customer base to deliver the ungraded innovations they want.
And, thus, when we have to recommend an eCommerce platform to our clients, Shopify is the first name we recommend.
So, let's get over to:
The Top 15 Reasons Why Shopify Is The Best eCommerce Platform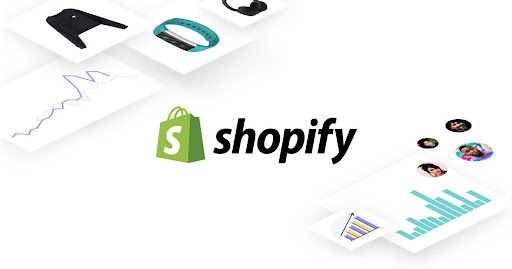 1. End-to-end integrations with Google Ads
With Shopify, it is effortless to create your website and smoothly amalgamate the site with all the toolsets that you require, such as Google Ads and its ecosystem.
2. Plenty of Themes
You can select from over 70+ professional templates to customize the look of your online store. These theme templates cover a wide range of industries and are created by some of the world's most renowned designers.
3. Integration with payment providers
PayPal is Shopify's default payment provider. However, in addition to PayPal, it also allows easy integration of third-party payment providers with famous apps.
4. It supports blogs.
We can not emphasize more on the line: Content is the King!
Being a content writer, I believe that quality content will heighten your search ranking, provide valuable content for your target audience, get shared on social platforms, increase conversion rates, and much more.
5. Tracking customers' data
Shopify analytics tracks the key data that provides insight into the performance of your online store and audience behavior.
6. It is a website builder
Shopify is a comprehensible website developer, and along with this, it is also a sturdy CMS that gives users a commanding position over website navigation, content pages, and web designs.
7. Optimized for SEO
The online stores on Shopify have inbuilt SEO features along with customized keyword features to optimize your business with the content.
8. You can add coupons/discount codes
All the plans of Shopify include discount codes, thus making it easier for you to offer discount codes and discount coupons to customers on the products in your store.
9. HTML and CSS editing
Now you can also get web development experience. No, you don't have to fret! It is a good thing that with this feature you don't have to stick with the already existing templates and themes. Shopify allows you to edit theme codes easily by making some detailed changes to your online store.
10. POS integration
Shopify provides its own POS free of charge. The Shopify platform allows easy integration with Square, Clover, and others.
11. Add a buy button on non-Shopify sites
This is one simple shortcut for selling your products or services that can even include pictures, descriptions, discounts, and prices.
12. Live chat integration
Along with Shopify Chat, the platform also allows easy integration with various live chat applications.
13. Create your own store gift cards
You can give away a free gift card with a fixed value to your existing users as a gift, promotion, store credit, or reward.
14. Analytics reporting
With the analytics reports of Shopify, you can quickly and easily review store activity, consumer behavior, and more. You can also outline custom reports as per your needs.
15. Integration of shipping carriers
Shipping goods on Shopify is very easy, and most of the shipping carriers integrate with Shopify by default, like FedEx, UPS, and Canada Post.
Final Thoughts!
All-n-all Shopify is the best hosting solution for everyone who wishes to create their own online store and is probably the best online store to sell your products online.
Moreover, the suggestion is what we can give. The best way to find out whether Shopify is perfect for you or not is by trying it by yourself.
We are your Shopify partner and have helped many businesses from all over the world by offering custom Shopify development for their Shopify eCommerce store.
Get in touch with us to know how Extern Labs can help you set up your store on Shopify.