Are you planning to start your Web Development Business? Or are you stuck in a job that you don't like? The Dream of using your web development skills for your own business with flexibility and freedom. Then you got yourself at the right place. We will help you guide how you can set your Web Development Business and successfully keep it working with happy clients.
First, you need to understand some elements that you will need to manage your business successfully, and we are going to cover them in this article, Including –
Find & manage clients
Manage the back-end of your business
Plan future growth
So, Let's get started.
Before You Do Anything or Preplan
Firstly, you will need to plan some things that will help you measure how well your business will perform and what you need to prepare to keep it growing.
Quit your current Job
Before starting your business, you will need to quit your current position of whatever you are doing. You can't run a business while doing a full-time job or other work. You are the lead and the only person who will take the company from scratch to new heights.
Decide Basic Elements of Your Business
You need to decide who will be your clients, what can you do and offer to your clients and the main this how much will they cost? Many complex questions.
First, look for who is looking for Web Developers and short out them to clients you seem to serve. Don't include clients that you can't help on your own at the start.
Now you know your clients, you can plan your services and how you are going to present them with a genuine price tag.
Another challenge will be to decide your service rates and on what basis you will provide them. You can check online what a web developer cost on various platforms and choose a minimum price for the beginning.
Now, You have prepared yourself. So, It's time to find clients. Here's how –
How to Find Clients
Finding clients is the hardest part of any business; you can hire a business development executive who can help you find businesses, But at the start, you are the sole player of your business, and you shouldn't pay for one.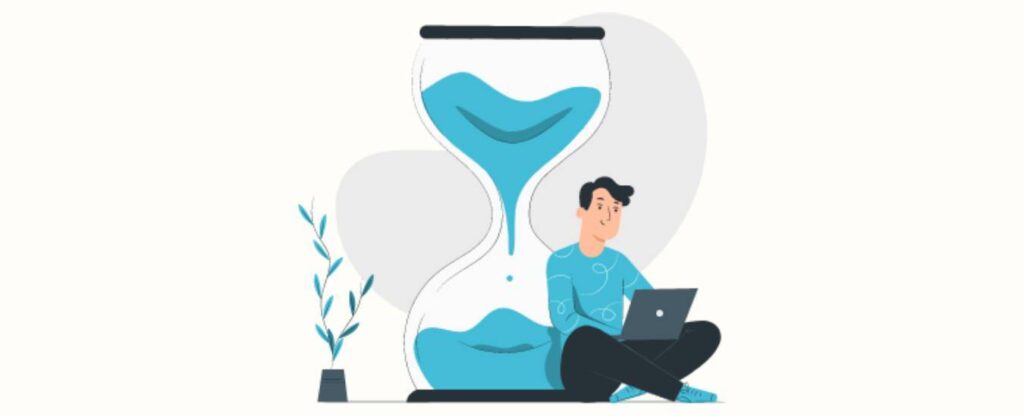 Try Your Existing Network
Best option to start and find clients, check with your colleagues or any community. Call out clients from your social networks and reach people you know. Of course, this has minere chances of finding clients, but if you get any, then they will be trustworthy and lasting clients.
Post openly on any channel, medium, or network and manually tell people that you have started your Web Development Business.
Make Your Presence On Social Media
Social networks are the best option to reach a broader audience and get a client looking for a Web Developer online. Start with professional networks like LinkedIn, Upwork, and so on.
We can get good traffic and leads from professional social networks. In addition, people looking for a web developer will be searching for someone like you on social media. This will make it an excellent option for finding clients.
Try E-mail Marketing
Try to get some mails from the development industry or search for a growing business or whatever you think might need a web developer. Make a good list out of it and then make more lists from this but with filtering clients. You should have at least five lists and 200 names on them. Then write an appealing Email relevant to that specific list and send them. You can do this on cycle.
You can Hire eMail Marketing Experts to get help with this at low costs.
Do Cold Outreach
Set a goal of pitching a preset number of clients and making a good and appealing pitch that can attract some of them back to you. You can set your goal for weekly client outreach then target them one by one.
How to Run your web design business effectively
You will not be enough who do the work and marketing. The key to figuring out how to start a web design business is taking over some roles typically handled by specialized departments within a company.
This is one of the complex and annoying parts of setting a web development company. But the best part, creating freedom and flexibility around your passion, more than makes up for it. So as you're starting a web design business, you'll find ways to alleviate some of this pain and find more time to focus on our core business tasks.
But this is just the beginning of your work, then. So let's check something that you need to look at right now.
Contracts & proposals
Ideally, before you quit your full-time job, you've spent some time creating a winning proposal template.
Some of the most important things to include in your proposal/eventual contract:
A clearly defined scope of work (including what your project rate doesn't cover)
Specific deliverables in customer-friendly language
Timeline and milestones
Don't forget to build in the WordPress themes, plugins, and any other necessary tools to get the job done. For example, if you're helping with SEO, you might factor in the cost of your SEO tools.
Sign Contract with accepting your terms and upfront payment. This should be applied to every single client.
Business incorporation
At some factor, you can deem it vital to contain your business — offering some criminal protection inside the form of separation among private/commercial enterprise property. You'll need to fill out some forms and submit fees in your kingdom/united states. In addition, it enables you to have a good lawyer or accountant to your aspect (or assist from a local SBDC, as referred to above). Regardless of where you're incorporating your enterprise, make sure to test on local policies and rules and consult with other groups for your area of interest to determine what you want to get commenced.
Business administration
Starting a business means you have to play many roles simultaneously; you are the sole player in the game who is going to control the whole matrix. This might be dragging but never ignore them.
This should be kept strictly, You might have good funds, but you have to keep your accounts neat and clean in your books. You can use online tools for convenience but keep offline copies as well.
We already talked about this, but no matter how many clients you have, marketing must not be stopped or held. You have to make some weekly goals of marketing. This is a long-term process.
You can also finally decide to outsource smaller projects and administrative duties (you can attempt Fiverr for that), so it facilitates constructing a procedure for hiring and management as soon as you begin to understand this want. In the interim, create manner documentation for as many stuff as you can so that even if you're now not equipped to hire but, you'll be organized while the time is right! You could test the first-rate systems to lease WordPress builders that will help you determine.
Set Your Tools
As you're running inside the trenches and getting through your initiatives, it makes sense to stop and consider the equipment you're using. Of course, you may already be familiar with the vital net design equipment. Still, at the same time, no longer all of these will be as powerful when scaled up and incorporated into an internet layout commercial enterprise. In other words, just because something labored for you in the beyond doesn't mean that it'll maintain to paintings in a professional enterprise environment you're in now. For example, consider this roundup of great tools for net designers and WordPress customers. The list covers time tracking, report handling, challenge management, communicating with clients, operating with picture layout, code improvement, etc.
Scale-up Your Web Development Business
Firstly, Keep in mind that starting your Web Development Business, you will need to build up your business way up to the ranks, and to do that, you have to accept some low-paying jobs to get your client base and a good portfolio. But, of course, this has to be done by anyone in your position.
Once you're more mounted, you'll want to start considering how to build the extra cost into your services so you can make extra money. But, to be truthful, nothing prevents you from getting begun with this stuff proper now.
Here are some excellent ideas that will help you make more money in your Web Development Business:
Sign-up for some tools, you will use in your work, and you can suggest them to your clients that will give you extra credits. Be transparent in affiliation to be successful in your business.
Make even more money by directly managing customer web hosting and ongoing WordPress maintenance.
Always keep yourself open to learning. Try to learn new things and work that you can offer your clients or hire new talents. Join conferences, meets, or events to get to new technologies and clients.
Create your product or service information. Make your website and an eBook that will tell your clients about services. But, of course, you can't describe your services and products to your clients.
Check out how your competitors keep their business in the market and try to do something they are doing.
Like Extern, Labs is the fastest growing Web & Software Development Company in Wyoming, USA.
Final Verdict
Building your own business is an ample opportunity, But the hardest to do. Our guide will help you plan and manage your Web Development Business with future success. Just read this article step by step carefully.